About Blue Turtles Counseling & Consulting
Helping you build relationships that thrive!!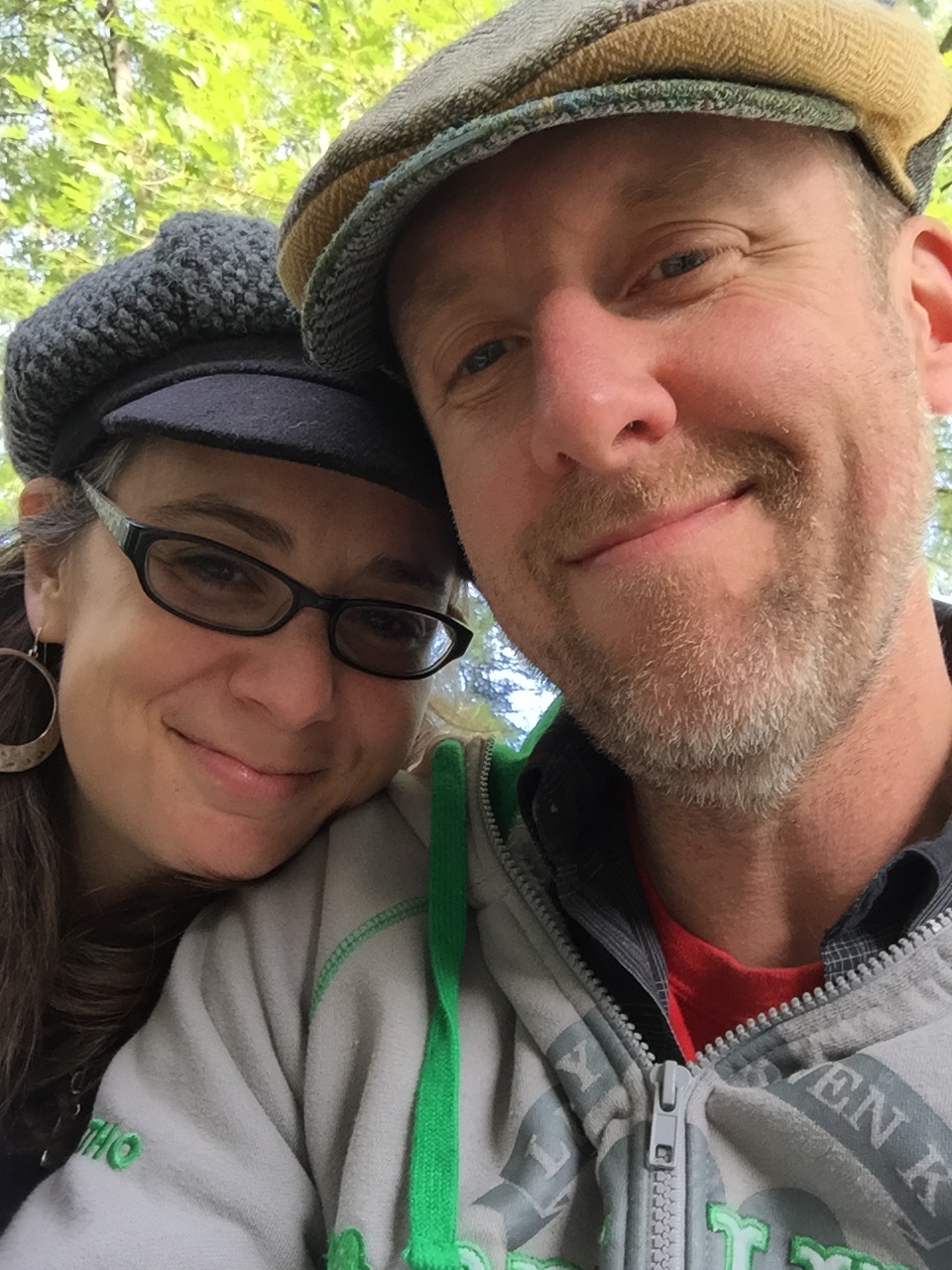 Hello there!
We're Eric and Rachel.
Therapists, Spiritual Directors, Educators, Allies, and Consultants
Our Origin Story:
In 2004, on our 10 year anniversary (and with three kids under the age of 6), we had a "state of the union" conversation. As we talked, we realized our relationship was feeling mediocre and most definitely "meh". We decided we didn't want to wake up one day when the children were grown and realize we had nothing in common and didn't like each other at all. So, we spent the next 10+ years reading, studying, fighting, making-up, going to therapy (individually and together), and talking about ALL THE THINGS–in order to work out how to have a thriving relationship. Around our 20th anniversary, we got in front of a huge whiteboard and detailed everything we felt we learned and all the tools that had helped us. Our goal was to figure out how to help others. We led some workshops, spoke at some conferences, mentored some couples, did some pre-marital counseling, and, eventually, we both decided to go back to graduate school to further our understanding and officially become therapists. Our goal was to work together in our empty nest years and use our skills to help others decide what it means for them to be connected and secure while also being differentiated and having healthy boundaries. We LOVE what we do, and hope that is felt by every person we encounter in our work.
Why "Blue Turtles"?
Why Turtles?
Throughout history turtles have held symbolic and spiritual meaning across many cultures. The turtle often symbolizes wisdom, patience, guidance, and longevity. The turtle has also been associated with the gift of finding inner wisdom from going inside and discovering our peace and safety within.  Finally, turtles can also be a symbol of journeys, enjoying the journey, and trusting the flow and changes of one's journey.
(It might also be that Eric earned the nickname "Turtleboy" in college–but all the symbolism seems more therapy-like. Ha!)
 Why "Blue Turtles" specifically?
 Simply…we are children of the '80's.
 The first solo album from the artist Sting was titled Dream of the Blue Turtles.  Apart from being an amazing album, the last song on the record, Fortress Around Your Heart, holds special meaning for us. We have always liked the song, but it captured our attention in a deeper way during a time of our own relational conflicts and personal work. In the lyrics, Sting vocalizes a desire to repair a relationship in which he acknowledges his actions have contributed to creating walls, mines, trenches and other blockades. In the chorus, he seeks a way to build a bridge because he "cannot fill the chasm" between them:
And if I built this fortress around your heart
Encircled you in trenches and barbed wire
Then let me build a bridge
For I cannot fill the chasm
And let me set the battlements on fire.
Relationship journeys take time, intention, patience, humility, hard work, and enhanced inner wisdom to help them become healthy, get repaired, and have a long life.
To listen to the song on Spotify, click here.
Blue Turtles Mission
To love people deeply, create a safe space for them to process, and help them walk through their lives with health, meaning, and purpose.
To help people heal their hurts and be able to live a more wholehearted life.
Blue Turtles Values
Healing: We believe people have what they need within themselves to heal and sometimes just need some guidance to access it.
Freedom: We believe each client should be able to choose how they want their care and what goals they would like to pursue. We believe each clinician should be able to work with their clients in the best ways possible for both clinician and client.
Creativity: We explore and encourage creative answers to life's struggles. Sometimes thinking outside the box is what we need.
Rest, Peace, Joy: We want our office, relationships, and lives to be a place of rest, peace, and joy (dare we even say 'fun'?)–even in the midst of walking through difficult pain.
Collaboration: We believe in good collaboration with other clinicians, knowing that the need is great and there is no scarcity in this work. To this end, we choose to partner with

Invigorate Life Counseling in St. Paul, MN.

Modalities We Utilize:
EMDR–Eye Movement Desensitization and Reprocessing
Internal Family Systems (Parts Work) 
Emotionally Focused Therapy (We have both been through the Externship) 
We are certified facilitators for Prepare/Enrich
We utilize concepts in our work from authors Brene Brown, Dan Siegel, David Benner, John & Julie Gottman, Richard Rohr and others

Tools We Love:

Enneagram, 16 Personalities, Attachment Styles, Love Languages
Contact Us
Ask a question, schedule a consultation, or book an appointment below.
For emergency situations call 911, text the Crisis Text Line by texting MN to 741741, or visit your nearest hospital emergency room.
7525 Village Drive, Suite 160, Lino Lakes, MN 55014
rachel@blueturtlescounseling.com